MH Industries directed by Mathieu Hede
Buyout by the MH Industries group led by Matthieu HEDE
Created in 1939, our company MGB3000, specialized in the field of cold metal forming and offering services in sheet metal and boiler making, cutting and forming, machining and painting, was bought by the MH Industries group in January 2019.
As part of the external growth strategy led by the group, MGB3000 was then renamed "Meta Industrie".
Our company, with its 80 years of experience and know-how, thus comes to support the three other companies of the group: Diace, Fin'Tech Industrie and TL21.
Joining the MH Industries Group is therefore very good news for our company which was then in difficulty. Thus, thanks to its investments in the company, the group has made it possible to renew the production tools and modernize the structure, including the loading dock, thus improving the working conditions of the employees and providing them with better comfort.
Finally, this acquisition represents a second wind for our company, which can now offer a broader range of products and services to customers and provide a service adapted to various markets.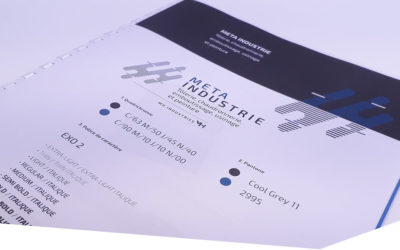 Following the takeover by Groupe MH Industries and the change of name, formerly MGB3000 and now Méta Industrie, we are pleased to announce the renewal of our company's communication! Who is…
read more