Our History
Morte than 80 years of expertise and know-how in cold metal forming.
History
Meta Industrie has existed under this name since February 2019 and has a long history, the first chapter of which was written before the end of the Second World War, in 1939, with the creation in Brive la Gaillarde of a site dedicated to the construction of deep-drawn metal parts mainly for the defence sector.
In the 1980s, the site began to diversify and was sold in 1991 to become SA MGB.
In 1996, a new buyer renames the company MGB3000, accelerates the diversification and develops mechanized welding and painting in order to complete its offer. In 2001, the production site moved to new 5000m² premises in Malemort sur Corrèze. Defence represents 50% of the activity, the other half being dedicated to industry. On 11 February 2019, the MH Industrie group takes over the company and creates Meta Industrie. A major investment plan covering several years and a major recruitment drive is launched to modernise the company's operations. the industrial tool and diversify resolutely towards the production of complete solutions.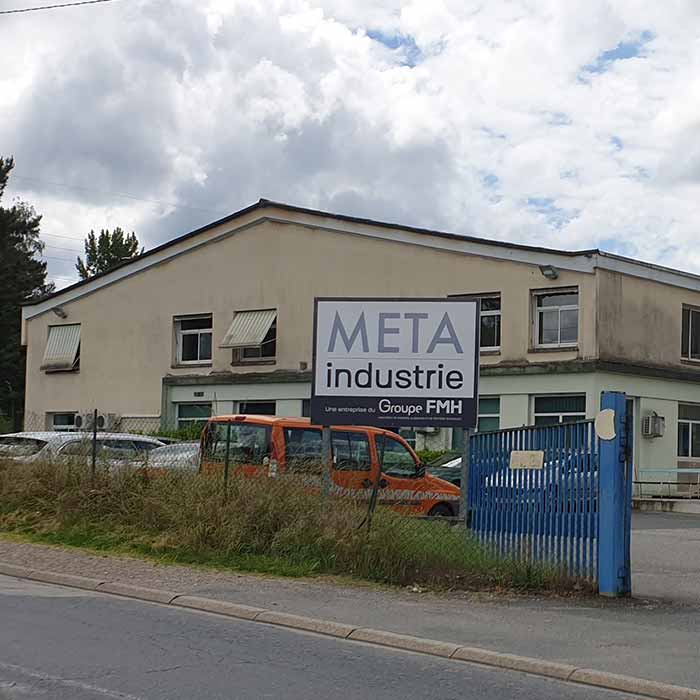 1991: Creation of SA MGB specializes in deep-drawn metal parts.
1996: Takeover of SA MGB which becomes MGB3000 and diversifies.
2001: Move from Brive to Malemort sur Corrèze. 2019 : Takeover of MGB3000 which becomes Méta Industrie of the MH Industries group
Our values
The diversity of our activities, our know-how, as well as our set of values represent real strengths and are factors in the satisfaction of our customers, which is our company's priority.




Surface areas of our workshops
Recognized for the quality of our services and our know-how, many customers trust us in a wide range of markets such as industrial, capital goods, defence, rail or the food industry again.