Meta Industrie
Cold metal deformation, sheet metal work, boilermaking, cutting and deformation, machining and painting.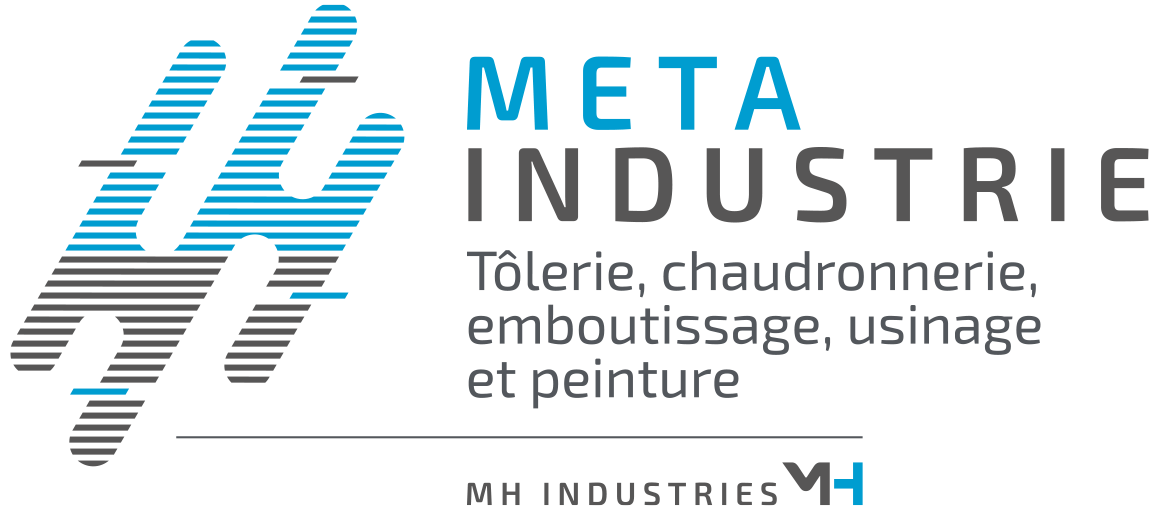 our history
Created in 1939 in Brive, Méta Industrie, formerly MGB 3000, has a unique know-how that it adds to the MH Industries group since 2019.
With 80 years of experience, the company is a specialist in the field of cold metal forming and offers its services in sheet metal work, boiler making, cutting and deformation, machining and painting. The company offers its customers a global offer with the possibility of delivering a turnkey product, from the study to the finishing touches of paint. Méta Industrie is positioned on the French industrial market as a major player, which conquers new markets every year, modernizes its means and …makes the work of the staff easier.
Having a complete machine park, our equipment allows us to work your parts in stamping, sheet metal work, boiler making and machining.
In addition to these activities, we also paint steel, aluminium and stainless steel parts and assemble assemblies.

Our design office pilots all of our services.
It develops and designs your projects. We can also assist you in the definition of a workbook. Charges to offer you the most suitable solution for your needs.

Our core business since the creation of the company is the cold forming by stamping. Discover our expertise.

Mechanically welded construction is the first activity of Méta Industry. We carry out from start to finish your product thanks to our
expertise.

We offer metal constructions large volume, unit to the small series.

Our offer is complete with turning, digital milling and conventional, a centre for four-axis machining…

We have a cabin of liquid paint and a chain
in the wet to make your produced up to the final stage.

We do the editing, assembling, gluing or
riveting to bring you turnkey solutions.
News
Find all Méta Industrie's news
New graphic identity and new websiteFollowing the takeover by Groupe MH Industries and the change of name, formerly MGB3000 and now Méta Industrie, we are pleased to announce the renewal of our company's communication!Who says new name, says new graphic identity !...
Buyout by the MH Industries group led by Matthieu HEDECreated in 1939, our company MGB3000, specialized in the field of cold metal forming and offering services in sheet metal and boiler making, cutting and forming, machining and painting, was bought by the MH...